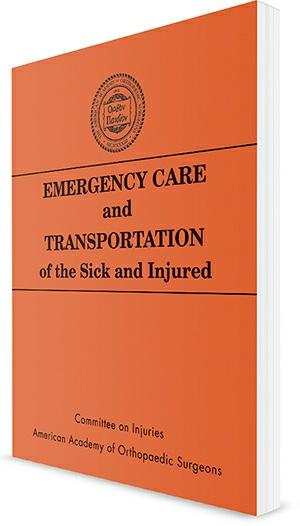 American Academy of Orthopaedic Surgeons
Preview this book
Preview: 50 pages Total: 4380 pages
Emergency Care and Transportation of the Sick and Injured 12th Edition
Publisher: ‎Jones & Bartlett Learning; 12th edition (February 12, 2021)
Publication date: ‎February 12, 2021
Language: ‎English
ISBN: 9781284243758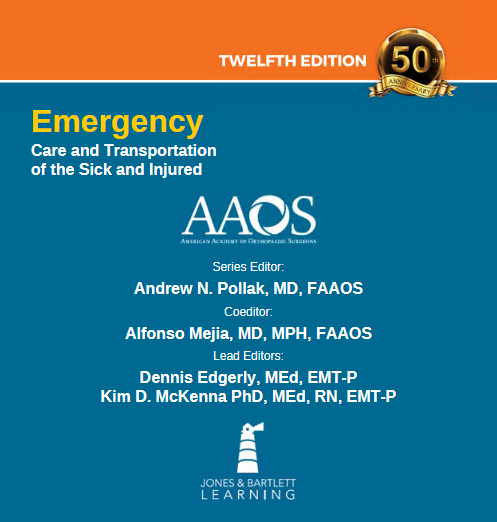 Emergency Care and Transportation of the Sick and Injured 12th Edition is an independent publication and has not been authorized, sponsored, or otherwise approved by the owners of the trademarks or service marks referenced in this product.
There may be images in this book that feature models; these models do not necessarily endorse, represent, or participate in the activities represented in the images. Any screenshots in this product are for educational and instructive purposes only. Any individuals and scenarios featured in the case studies throughout this product may be real or fictitious, but are used for instructional purposes only. The procedures and protocols in this book are based on the most current recommendations of responsible medical sources.
The American Academy of Orthopaedic Surgeons and the publisher, however, make no guarantee as to, and assume no responsibility for, the correctness, sufficiency, or completeness of such information or recommendations. Other or additional safety measures may be required under particular circumstances.
Introduction
You are about to enter an exciting field. As an emergency medical technician (EMT), you will be a critical part of the emergency medical services (EMS) system. EMS is a team of health care professionals who are responsible for and provide emergency care and transportation to the sick and injured (FIGURE 1-1). While not every call for care will involve a life-threatening emergency, the compassion, professionalism, and skill you bring will have a tremendous positive impact on each patient you encounter.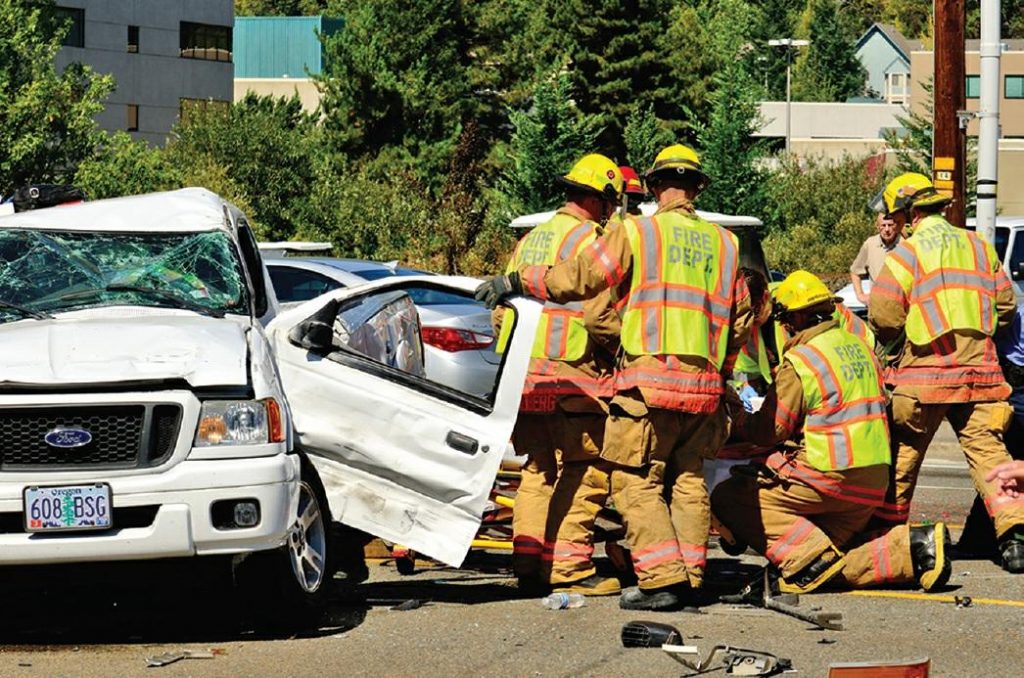 FIGURE 1-1 As an EMT, you are part of a larger team that responds to a variety of calls and provides a wide range of prehospital emergency care. © tfoxfoto/iStock/Getty.
Also Read: Delivering Health Care in America A Systems Approach 7th
Description
This course is the initial step in acquiring the critical knowledge, skills, and abilities (KSAs) you will use to help with emergency and nonemergency prehospital medical problems (FIGURE 1-2). The National EMS Scope of Practice Model describes the four levels of EMS practice. The National EMS Education Standards outline the knowledge and competencies that should be taught to students in each of these four levels of EMS practice. This education incorporates all the KSAs needed to become a competent, entry-level EMT. Education must continue long past the end of this course as you refine your KSAs, learn the details of working in a particular part of the health care system, and grow and adapt to keep up with the health care industry overall. For any role in emergency services and health care, education must continue throughout your career.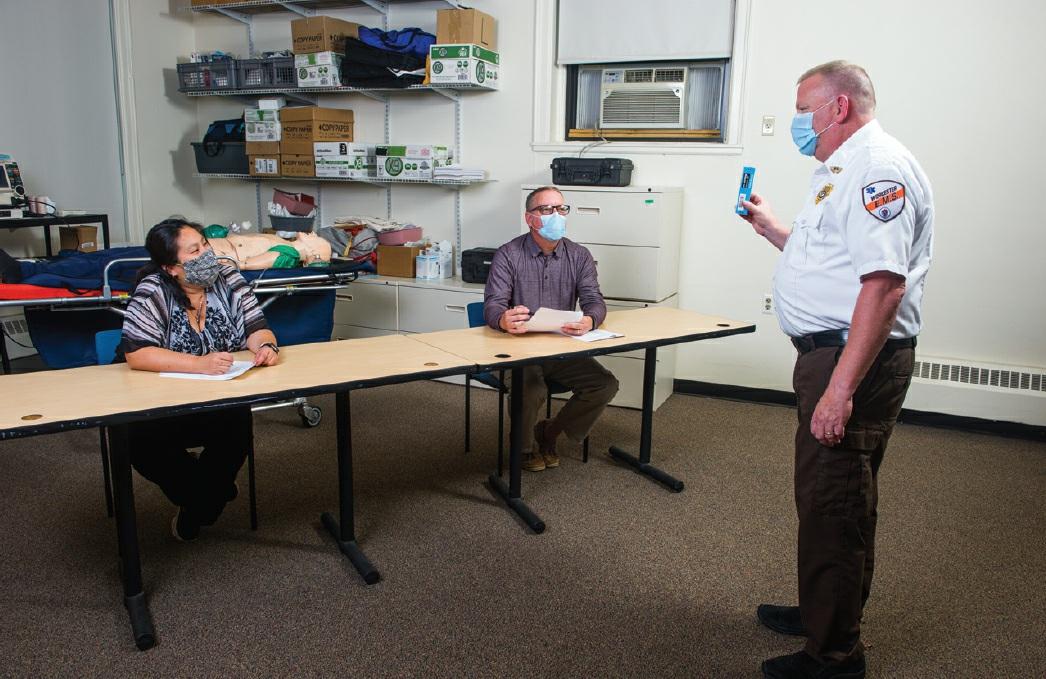 FIGURE 1-2 In the classroom, you will learn both didactic and practical skills to prepare you for various types of calls. © Jones & Bartlett Learning.